Description
Specification
Artwork Guideline
Order Process
Description
Tie boxes are important to efficiently display ties in front of customers. You can get the right attention from customers by representing ties in well-designed and creative packaging boxes. Also, they are helpful in your marketing and branding efforts. The packaging base is offering a premium collection of tie boxes wholesale in a diverse range of sizes and styles. You can get them with die-cut, windows, and other embellishments to enhance the visual appeal of inside items. Our boxes are made of premium packaging material such as Kraft, cardboard, and corrugated. Hence, we offer tie packaging in multiple sizes. You can get single tie boxes as well as multiple ties. To make them, we rely on advanced manufacturing and printing techniques. This allows us to craft unique and creative tie box packaging that appeals to customers. In them, your products become more noticeable and safe. Also, they give your brand a competitive edge. We take pride in offering exceptional and high-quality tie packaging boxes at the most affordable rates.
Convince Customers to Buy your Products with our Premium Tie Boxes
The packaging plays a vital role in convincing customers to buy your products while leaving the rest. The rest research shows that people are more inclined to buy products that come in captivating boxes. When it comes to ties, apparel brands should consider exceptional packaging solutions to enjoy desirable business sales. The packaging base understands the value of exclusive boxes for ties. However, we offer attractive, creative, and innovative wholesale tie boxes at competitive rates. Our company has a proven experience in making tie packaging that cast an everlasting impression on customers due to their exceptional designs. Besides, our boxes are matchless in terms of quality and durability. You can order tie boxes bulk in amazing themes, colors, prints, artwork, and layouts. Also, we offer tie boxes with a lid and gift box for tie. The tie gift boxes can be embellished appealingly. The innovation, sturdiness, high-end structure and functionality make our tie box packaging the leading choice of many retailers.
We offer Custom Tie Boxes in a Wide Range of Designs & Themes
Get classy tie box designs to enhance the safety and appeal of inside items. We have specialized in making luxury tie packaging boxes in custom shapes, sizes, and styles. You can get the boxes in any way you want. We understand the diverse needs of every business and offer tie packaging solutions accordingly. Along with display and protection purposes, these boxes are ideal for marketing and branding. For this, we offer custom tie boxes with logo, name, tagline and other details. Also, you can get tie boxes with lid, window and other die-cut options to elevate your product's appeal on the retail shelves. We are proficient to transform all your ideas into a reality by creating high-end custom tie packaging. Many options are also available in terms of foiling, stamping, embossing, debossing, finishing, printing and stamping. Hence, we offer free shipment, free design support and fast turnarounds to our clients. Request a free quote now!

Specification

Artwork Guideline

Order Process
What our clients say about us
We have assisted over 3500 Businesses, helping them to take their branding to a whole new level by creating unique customized boxes and packaging for them.

Coating & Lamination
Printing Options
Special Finishes
Paperboard
Corrugated
Fluted Grades
Rigid Materials
Coating & Lamination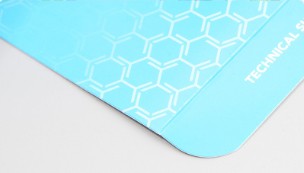 Clear, fast drying, water based and eco-friendly coating. Available in gloss or matte finish.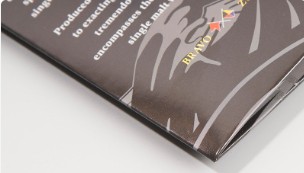 Fast drying coating with ultraviolet light. Available in gloss or matte finish.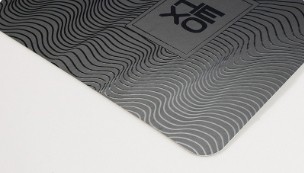 Soft Touch/Silk Lamination
UV Coating that is applied to a specified area and cured using ultraviolet light.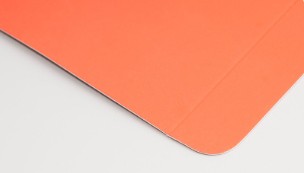 Soft to the touch coating that creates a velvety texture for a more tactile appeal.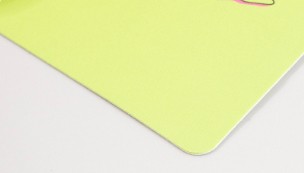 Clear coating applied using the CMYK printing method. Available in gloss, satin or matte.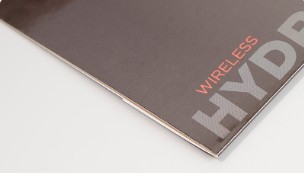 Laminated protective film that adheres to the surface of packaging materials to maximize durability.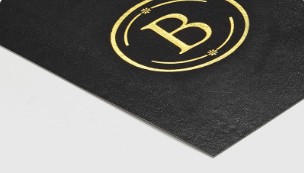 Laminated BOPP film that is scratch, scuff, and fingerprint resistant. Cost-effective option.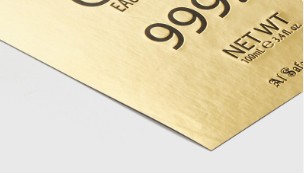 Soft Touch/Silk Lamination
Soft to the touch lamination similar to peach skin. Available in a satin or matte finish.
Printing Options
Special Finishes
Paperboard
Corrugated
Fluted Grades
Rigid Materials
Free Consultation and Sample Kit from our Modern and Futuristic 3D Design Studio
Our creative team has access to all the latest tools to assist you in making an extravagant custom box design. We offer Sample Kits that allow you to explore the various styles, layouts, materials, colors, inks, and finishes. The sample Kit contains all the essentials that help you select all the best options to redefine and refine your business.
You can fill out the form and order Free Sample if you need custom packaging requirements other that the standard available.