Description
Specification
Artwork Guideline
Order Process
Description
Custom Printed Kraft Paper Stand Up Zipper Seal Pouches Wholesale
Kraft stand up pouches give immense outlook and presentation to various products. Made of eco-friendly and high-quality material, this packaging type usually comes with a frosted window. They are exceptional to keep the inside items safe from moisture, odor, bacteria, and other damages. Standup pouches are considered ideal for the packaging of nuts, seeds, flours, rice, dry fruits, and various other products. The zipper seal and high-end base give perfect accommodation to inside items. At the packaging base, we manufacture and supply top-quality kraft standup pouches in all sizes. They are made of durable kraft material with a food-grade interior, lamination, and foil-lined. Hence, the resealable zipper gives you easy access to the things inside. After taking out the required amount, you can again close the pouches. Our standup pouches wholesale with windows are durable and eco-friendly. With them, retailers can remarkably increase their product's demand, value, and protection. We provide custom standup pouches in multiple styles and sizes. The window features add more to the charm and excite people about your products. In this way, you can gain the right attention for your products. Our innovative manufacturing and designing techniques along with the usage of the finest kraft material attract the target audience quickly and drive an increasing sales course.
Our Kraft standup pouches Preserve & Exhibit Various Items Appealingly
Retailers and businesses are always thinking of different ways through which they can stand out among their competitors. Our exclusive kraft standup pouches wholesale can make a real difference in this regard. These pouches with dynamic shapes, windows, and eye-catching features persuade buyers to make a quick buying decision. We are producing exceptional standup pouches by utilizing state-of-the-art material, new technologies, and advanced techniques. Because of our vast experience and knowledge in the packaging industry, we assure premium services for the effective marketing of your products. Our visually appealing pouches are perfect to convey the message of reliability to the customers and make your products super attractive. Your business will encounter huge success in a minimum time frame through our functional pouches. They are best to maximize the visibility and sales of your products.
Reinforce your Brand with our Custom Kraft Window Pouches
Present a consistent brand image in front of your customers by using our custom kraft window pouches. Our top-class packaging is helpful to increase the buyers' loyalty to your brand, leading to higher benefits. Nowadays, your brand must be recognized excellently to encourage customers to prefer you over others. We offer the best customization options to our clients through which they can spread brand awareness at a fast pace. You can get custom kraft standup pouches with your brand's logo, company's name, desired images, prints, and text to increase customer loyalty. The product's description, usage, and basic information of the company can also be added to them. You can ask us to insert windows in multiple formats to mark uniqueness. Just choose the style from our wide range of samples or give us your specific design with your company's information and get these pouches completely coinciding with your requirements. Our quality custom standup pouches remarkably influence the buyers. Book your order now with us at highly affordable rates!

Specification

Artwork Guideline

Order Process
What our clients say about us
We have assisted over 3500 Businesses, helping them to take their branding to a whole new level by creating unique customized boxes and packaging for them.

Coating & Lamination
Printing Options
Special Finishes
Paperboard
Corrugated
Fluted Grades
Rigid Materials
Coating & Lamination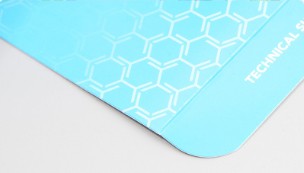 Clear, fast drying, water based and eco-friendly coating. Available in gloss or matte finish.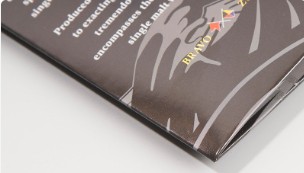 Fast drying coating with ultraviolet light. Available in gloss or matte finish.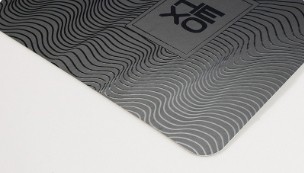 Soft Touch/Silk Lamination
UV Coating that is applied to a specified area and cured using ultraviolet light.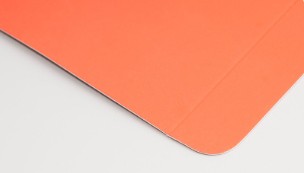 Soft to the touch coating that creates a velvety texture for a more tactile appeal.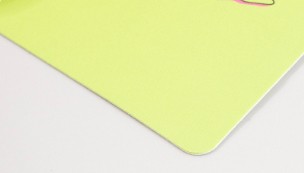 Clear coating applied using the CMYK printing method. Available in gloss, satin or matte.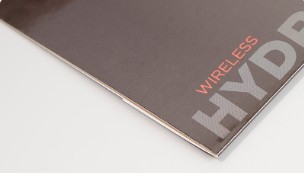 Laminated protective film that adheres to the surface of packaging materials to maximize durability.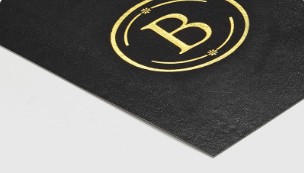 Laminated BOPP film that is scratch, scuff, and fingerprint resistant. Cost-effective option.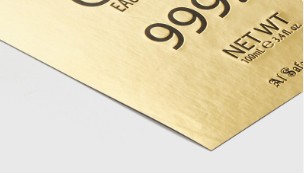 Soft Touch/Silk Lamination
Soft to the touch lamination similar to peach skin. Available in a satin or matte finish.
Printing Options
Special Finishes
Paperboard
Corrugated
Fluted Grades
Rigid Materials
Free Consultation and Sample Kit from our Modern and Futuristic 3D Design Studio
Our creative team has access to all the latest tools to assist you in making an extravagant custom box design. We offer Sample Kits that allow you to explore the various styles, layouts, materials, colors, inks, and finishes. The sample Kit contains all the essentials that help you select all the best options to redefine and refine your business.
You can fill out the form and order Free Sample if you need custom packaging requirements other that the standard available.